Where God Guides, God Provides
Anyone who sees us would think we are a most unlikely couple to be doing what we're doing. Snug as two bugs in a rug two years ago we were living in our dream home in a beautiful suburb of Dallas. Our lives were pretty normal – worked all day, watched TV all night, went to church every Sunday – typical Americans. We were ordinary people doing ordinary things in our ordinary world. Then one day it all changed. Let me go back to the beginning.
This story begins with a glorious birth – the birth of our precious grandson, Elijah. I was blessed to be there in the delivery room at the very moment of his arrival on October 24, 1999. Having already had two kids of my own, I didn't expect it to impact me as much as it did. But there's something about watching a new life come into this world and take his first breath that leaves you in awe at the miracle of it all. How can anyone think there is no God after witnessing a birth? It boggles my mind.
So there he was, all eight pounds twelve ounces of him, first grey (yes he was grey when he first popped out) then sort of red, and screaming at the top of his lungs. This was my first grandchild, the son of my eldest daughter, sweet Jessica, and her handsome husband, Brad. The nurse quickly weighed Elijah and cleared out his nose and throat, then bundled him up and passed him to his daddy who gently laid him upon his mommy's tummy. I moved in for a closer look. Mommy, Daddy and I all had tears in our eyes as we gazed upon our little treasure, and we all fell immediately head over heels in love with him.
Elijah's first year was pretty typical. He was a little colicky as a baby so there were some sleepless nights, but he was normal in his development and his temperament. He sat up at the normal time, began walking at the normal time, tried to talk at the normal time. Then something changed. Sometime after his first birthday he began to regress. He stopped trying to talk altogether. He stopped making eye contact. He started a lot of repetitive behaviors. He went into his own world, and suddenly he was lost there.
When he was two he was officially diagnosed with autism. To say we were devastated doesn't begin to describe it. This was our precious little boy. He looked perfectly normal. Yet inside his little head was another world, one we were not allowed into. Much like having a loved one with Alzheimer's, it is heartbreaking to reach out to a beloved family member and be met by a blank stare. I wanted so much to make contact with him, to get him to smile back at me, but that very seldom happened.
One of the worst things about a diagnosis of autism is that there is no particular protocol. Autism is a spectrum disorder, meaning there is a wide range of symptoms and severity. A treatment that works on one child may have no effect on another. It's a case by case deal, and most pediatricians can't do much at all to help them. All they can do is refer you to someone else.
So the first few weeks after his diagnosis we spent researching autism. What exactly is it? What kind of treatment is available? How much will it cost? This only lead to more confusion as there are so many schools of thought regarding treatment, it's hard to decide where to begin – and these decisions are really all left up to the parents. There is no one guiding them – at least there wasn't for us. As autism has grown to such an epidemic where 1 out of 150 kids are diagnosed with it in America, there is more information and treatment available than there was back then. But Jessica and Brad were left to dig and discover things for themselves. It was hard. It was exhausting, and it was heartbreaking. It seemed like the more we learned the more discouraged we became.
"So what is autism?" you may be wondering. According to the Autism Society of America, "Autism is a complex developmental disability that typically appears during the first three years of life and is the result of a neurological disorder that affects the normal functioning of the brain, impacting development in the areas of social interaction and communication skills. Both children and adults with autism typically show difficulties in verbal and non-verbal communication, social interactions, and leisure or play activities. Autism is a spectrum disorder and it affects each individual differently and at varying degrees."
By the time he was two and a half, Elijah was in speech and occupational therapy. His therapists taught him some sign language to begin with, so that he could at least communicate a little, letting us know if he was hungry or thirsty, or wanted more of something. He was actually very, very cute signing to us, and it was a step in the right direction. He was starting to communicate with those around him – something he hadn't even tried to do for quite some time. He still spent most of the time in his own little world, but we got little glimpses of him once in a while.
Eventually we learned about dietary supplements and dietary changes that helped a lot, not only with his gut issues, but with his focus, eye contact and mood. At present he is going through chelation treatments to try to rid his system of the heavy metals (mercury and lead) that are present. We pray that this will do a lot to clear up his gut issues and help to clear his mind.
So that brings us back to the present, and still the question remains – how did we end up here? "And where is here?" you may be asking.
In 2006, my husband, Jeff, and I started feeling a nudge to find some property – 40 or 50 acres – out in the country, maybe in the Ozark Mountains or the rolling hills of East Texas. So we started looking. We spent scores of hours on the internet finding properties, and many weekends traveling to view the properties. After months of looking, we found the one. We knew it the first time we stepped foot on it.
The property is in gorgeous East Texas, right in the middle of the piney woods, with rolling hills and lush green all around. It is a small, 50 acre ranch. Half the property is cleared for pastures and our house. The other half is still wooded. Jeff and I knew as soon as we stepped out of the car that this was the property the Lord had for us. Now we just needed to figure out how to buy it – a minor detail.
"Okay", you're thinking to yourself, "you found some property. Why do you want the property?" I'm glad you asked!
The Lord put it on our hearts to build a retreat for the use of families who have kids with autism. These families spend so much money on treatments and supplements for their kids, that they have nothing extra leftover for vacations. Add to that the fact that it's not easy to take a child with autism on vacation. They can have a very noisy meltdown at any moment. This could get you kicked out of some hotels. We want to give these families a safe place to go, where no one will look at them funny if their child doesn't speak or is melting down several times a day. We want to give them a beautiful, peaceful setting out in the country, with a few horses out in the fields, a playground for the kids, a stocked pond in which to fish, and a cute little two bedroom cabin with a full kitchen to stay in. And we want to keep the price affordable for anyone. In short, we want to give these families a sanctuary, a safe place to go to enjoy a time of refreshment for body, mind and soul.
So now you see our vision. The only problem is, we're not independently wealthy. In fact, we're not even close to being wealthy. Thus our faith walk began. "Where God guides, God provides." That's a phrase I've heard all my Christian life, and I've lived it many times. When the Lord led me to go to Ukraine on a mission trip in 1994, He provided. Same thing when I went to Russia and Mexico on mission trips. If God has taught me anything over the years, it has been to trust Him when He's leading me somewhere. If He wants me to go, He'll provide the way.
A year and a half after making the move to East Texas, we look around and can see the Lord's handiwork. There is now a 501(c)(3) non-profit organization called Elijah's Retreat, with a board of directors consisting of nine volunteers from all walks of life who want to help bring this vision to reality. The first cabin is completed. Our dream for Elijah's Retreat includes six two-bedroom cabins, a huge recreation center, a playground, a small water park, and lots of farm animals - miniature horses, full size horses, goats, dogs, cats, chickens, rabbits, maybe some cows or even some llamas – who knows?
We awake with a sense of excitement in our hearts everyday, eagerly anticipating the provision of the Lord for Elijah's Retreat. He has been faithful every step of the way and we have no doubt that He will continue to provide. Praise God!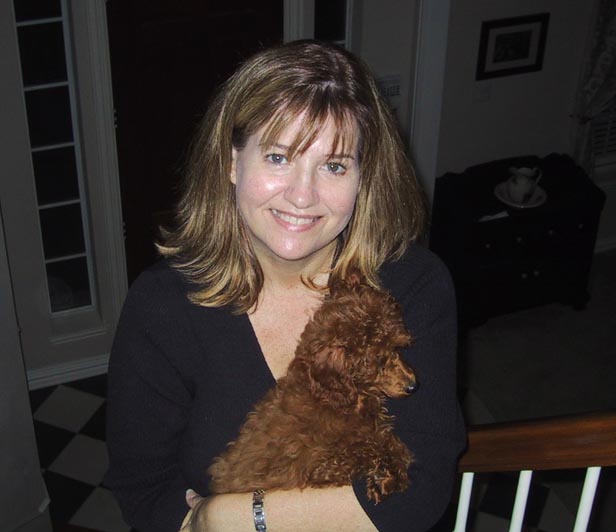 Precious Kathie was taken home December 2, 2009 - Kathie had a God given passion for this retreat. She called it the "Sanctuary for Families Facing Autism". In memory of Kathie and with God's guidance Elijah's Retreat will continue to grow and serve those in need whom we love.
Jill Rogers, the mom of little Annie 5 years old with Autism says it best -
Historically, churches have provided a secure sanctuary for those who were in danger. This world does not often understand kids who have Autism. As parents, we are stared at and put down when our kids have a huge tantrum or melt down in public. Our children's Autism is often blamed on bad parenting. We are asked to leave restaurants, hotels, and sometimes even churches because they do not understand our kids. It seems our marriages and families are taking a constant societal beating and, in addition, we are exhausted moms and dads who are giving it all we've got to help our kids.
A great part of Kathie's vision for Elijah's Retreat was to provide a sanctuary for families who have children with Autism and are struggling with all of these issues. I love how she chose the word 'sanctuary' to describe the atmosphere she so desired to create. As parents, we are in the midst of an Autism war daily. We are in the trenches fighting for insurance coverage, appropriate educational environments, better treatment options, better medical care, etc., and we need a sanctuary. We need a place to retreat to that is safe from the Autism war. We need a place where we can stop and, if only for a day or two, truly delight in our children again.
Kathie prayed every day for God to bless the retreat and He filled her with such love and compassion for all who came to volunteer, donate items, and for the guests. In everything she did, her desire was to be a sanctuary for Christ so that she would be a reflection of his hope, kindness, love and compassion. Elijah's Retreat, in and of itself, is a beautiful sanctuary, but it was the living sanctuary Kathie invited Christ to build within her that was the greatest gift to all who were blessed to know her.
"For I know the plans I have for you," declares the LORD, "plans to prosper you and not to harm you, plans to give you hope and a future. Then you will call upon me and come and pray to me, and I will listen to you. You will seek me and find me when you seek me with all your heart." (Jeremiah 29:11-13)